Vince Cable interview: No-deal Brexit likely to plunge Britain into recession, Liberal Democrat leader warns
Category: Political News,Politics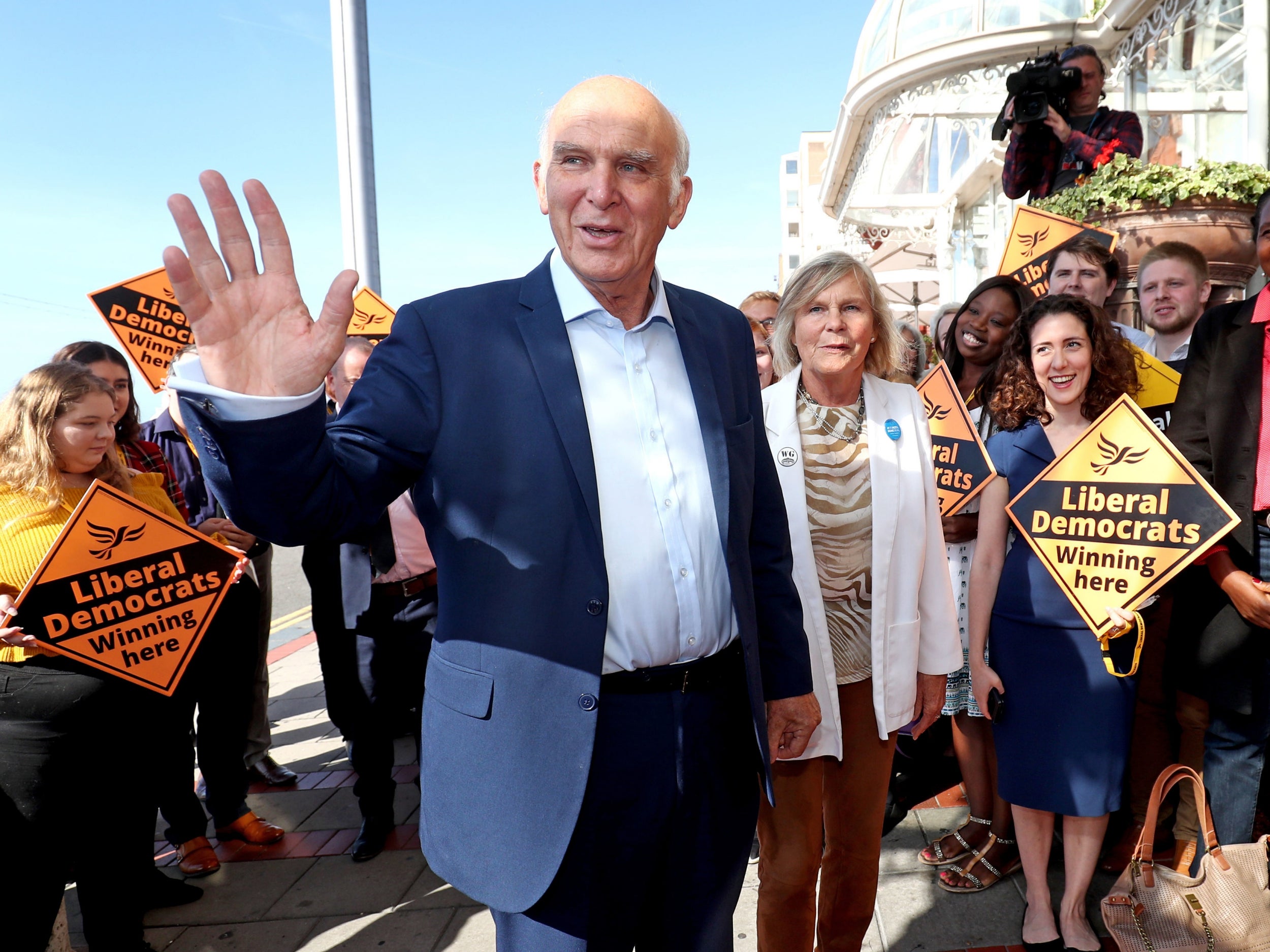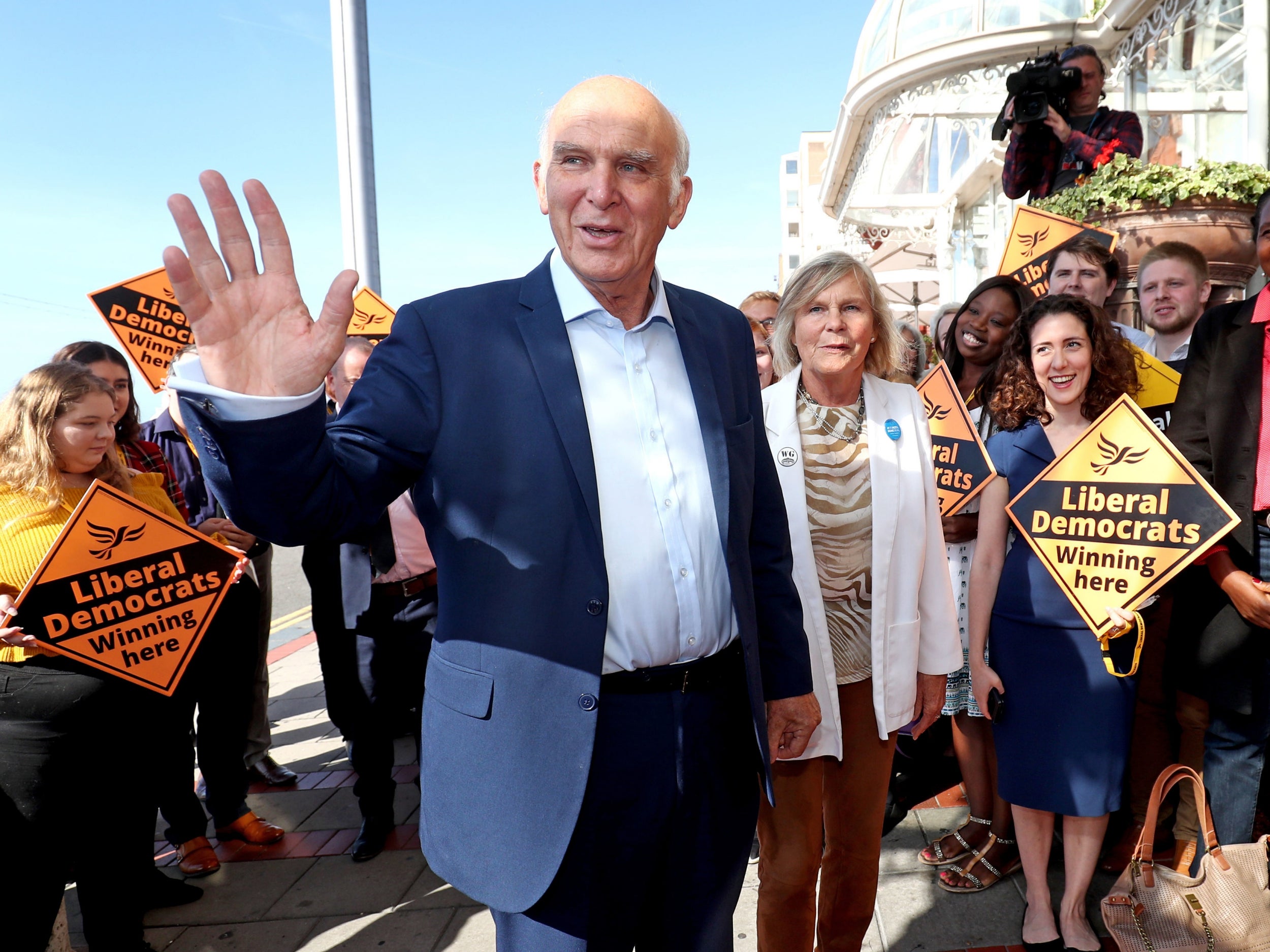 A no-deal Brexit is likely to plunge Britain into a recession, according to Sir Vince Cable, who also maintained that it is still "plausible" he could become prime minister due to the febrile atmosphere at Westminster.
In an interview with The Independent, ahead of the Liberal Democrats' annual conference, the former coalition cabinet minister made his gloomy economic warning 10 years on from the collapse of the Lehman Brothers and the global financial crash. 
His remarks echo those of former prime minister, Gordon Brown, and the governor of the Bank of England, Mark Carney, who was reported to have compared the outcome of failing to reach a deal with European Union to the 2008 crash during a cabinet meeting this week. 
"There almost certainly would be a period of recession," Sir Vince said. 
"I don't want to add to the drama the government itself is creating. The fact that they are talking about spending billions of pounds on preparations, the fact that they are talking about calling out the army for goodness sake. I think all the economic stuff suggests you'd have a really big hit to the economy." 
"It would be very difficult to see how recession conditions could be avoided. If you have a no deal then you've got a dramatic effect, even if Carney does what he has promised and inject liquidity into the economy. 
"If there's a big devaluation, which has negatives and positives, I would have thought several years of very difficult economic conditions, including recession, was a very likely outcome." 
Pressed on his assertion ahead of the party's 2017 annual conference that it was "perfectly plausible" he could become the country's next prime minister – and despite the fact he has already effectively handed in his notice as leader – he maintained: "Well, it is plausible, not perfectly plausible.
"Who knows? If the government's authority collapses, they are forced to have an election. I've made it very clear that if there is an election in the chaotic consequences of Brexit, I would be leading it. We have no idea when that might happen. We're entering into very uncertain times." 
While Sir Vince has refused to outline an "artificial timeline" for his departure from the helm of the Liberal Democrats, he has made clear it will be a slow-motion resignation, with three issues he hopes to see through before throwing in the towel. 
"I was very clear," he said. "I'm setting a series of specific tasks and people are perhaps jumping to conclusions. I said the Brexit process has got to be over, we've got local elections in May. We've got these reformed proposals that have to be completed and there may be a general election and I'm there for all those things. 
"I don't know when that process will come to an end," he added. 
Among the far-reaching reforms to the party's rule book, he is aiming to alter the way future leaders are elected by allowing non-MPs to stand to be his successor and widen the electorate in a contest beyond the membership. Sir Vince said that while there are "very good people internally", it would be good to have a "wider talent pool" in the next leadership contest. 
He does not have an individual in mind, he said, but added: "I think in practice it's very likely to one of the MPs we've got, and several of them are very good. We want to see what else is on offer." 
"We know there are two or three people of the right age and calibre, who we know will be interested. I know when I do move on, or fall under a bus, there will be some good people there to contest it."
Sir Vince said he is "perfectly comfortable" with the Liberal Democrats sticking to their branding and name, but if the new "enlarged movement" he hopes to achieve comes to fruition then "we're obviously open to it". 
"There are people who think [names] matter and who think if you have the word 'new' in front of something it makes a big difference," he said. "It's not my field of expertise so I defer to others. If the new movement wants to go in that direction I've got no problem with it. I personally am not pushing it."
Sir Vince also rejected accusations that his leadership has been a failure, and is particularly dismissive of a recent article by the former Conservative MP and Times columnist, Matthew Parris, who last week wrote that "Sir Vince is the biggest unsung failure of modern opposition politics".
It ran under the subheading: "The Lib Dem leader portrays himself as a wise elder statesman but has squandered a series of golden opportunities."
"I don't understand what these major opportunities were," Sir Vince said. "It's not obvious to us. What we have done is trying steadily and solidly to rebuild but its not clear what the major opportunities are that we haven't taken advantage of."
Sir Vince, who now puts the chances of stopping Brexit at "30-40 per cent", said there hadn't been a "particular" favourite moment in his 12 months leading the Liberal Democrats, but he added: "What I've enjoyed doing is going around the country and meeting groups of activists in places like Sunderland, Hull and Manchester, where we've hitherto been marginalised. 
"The other – being at the centre of the People's Vote campaign, speaking at a big rally here of 100,000 people that was quite a substantial event. It's a combination of these grass roots activities where you can see the green shoots appearing again, combined with the big stuff." 
But the 75-year-old leader failed to describe his "worst moment" and simply replied: "Well, you know, everyday is difficult. I wouldn't say there are particular things." 
Before the summer recess, however, Sir Vince experienced one of the more embarrassing moments as leader of the unequivocally anti-Brexit party after he failed to turn up for a key Brexit vote in the Commons that the government won by just three votes. 
"Well that was just silly actually," he said. "It was just making a massive issue out of nothing. First of all, it was said to be a crucial vote, it wasn't a crucial vote. Secondly there was a failure... I was sitting there with my mobile at an event, waiting for the call to come and it never came. There was a failure of communication. It was unfortunate, it was embarrassing, but it wasn't a massive political event.
"It was an embarrassing event, I was blamed for it, but it was a collective kind of admin failure. It wasn't a big thing." 
Asked whether he worried that the Liberal Democrats had become too narrowly associated with Brexit, he replied: "Well, I don't think we should just be Ukip in reverse and we're not. One of the things we've been doing over the last few months – we use this expression of an 'ideas factory' – we are generating a lot of stuff around housing, building on the stuff around health. Developing ideas around life-long learning. 
"They are not getting through because we don't have the access to the media that others do. I made that speech on new tech companies and housing, they were both very well received and people understood the issues, but we didn't get massive national publicity. So if you're sitting in Newcastle or Hull or whatever, I doubt many people would have been aware of it.
"The way in which we do get through to the wider public is primarily through our networks in local government, that's why I'm pleased with the revival, not just in the Tory-facing heartlands, but in some of the Labour areas also." 
---

The Independent has launched its #FinalSay campaign to demand that voters are given a voice on the final Brexit deal.
Source link