This Year's Oscar Race Is Poised To Reward Films That Are Good *And* Popular
Category: Entertainment,Movies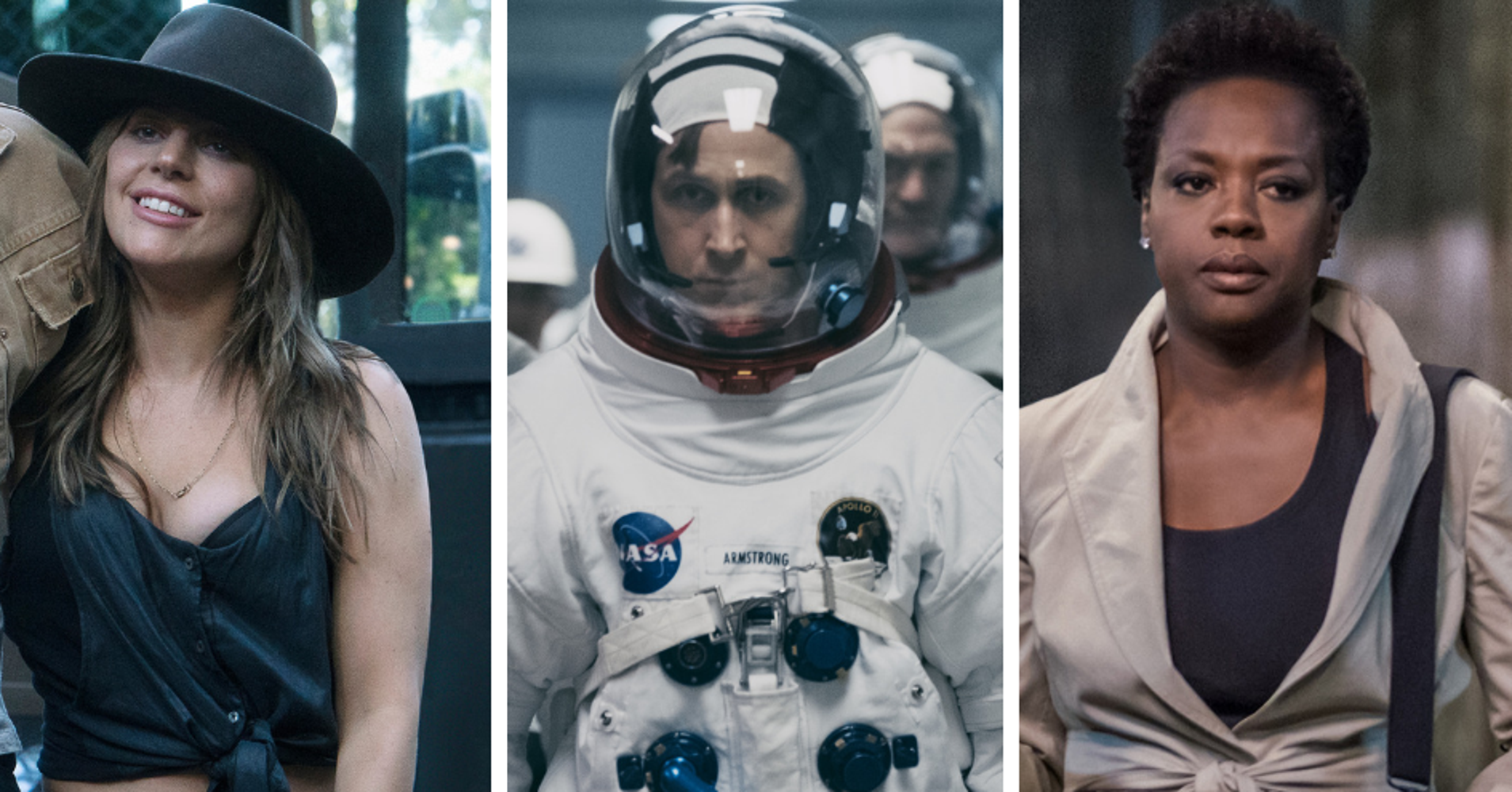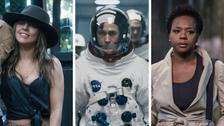 On the first day of the Toronto International Film Festival last week, the Academy of Motion Picture Arts and Sciences announced that the Oscars will table the polarizing new category meant to honor the year's "outstanding achievement in popular film." Good. The award isn't only misguided ― what makes a film popular, and why reward something on those grounds? ― but also quite unnecessary, as the festival itself made clear. 
Many of the movies that premiered and screened in Toronto are crowd-pleasers destined to earn piles of cash and attract the sort of skillful prestige the Oscars favor. Already I can pinpoint three awards front-runners with solid shots at revenue exceeding the coveted $100 million mark: "A Star Is Born," "First Man" and "Widows."
All three have obvious selling points that could vault them into blockbuster territory. "A Star Is Born" is a beloved story exquisitely reimagined by the uberfamous Bradley Cooper and Lady Gaga; "Widows" is an electrifying thriller featuring an all-star cast led by Viola Davis; "First Man," which reunites Ryan Gosling with "La La Land" director Damien Chazelle, depicts Neil Armstrong's 1969 lunar journey ― imagery that's seared into the American consciousness. 
If all goes well, these movies will hit the sweet spot between commercial success and artistic merit that the academy seems to think eludes its grasp. (Never mind that "The Shape of Water," a dreamy sci-fi romance with $195 million in worldwide grosses, scored this year's Best Picture trophy.) "Star," "Widows" and "First Man" are major studio releases distributed by Warner Bros., Fox and Universal, respectively, giving them the leverage needed to sail into the national zeitgeist long before fall's top awards are announced. 
"A Star Is Born" (opening Oct. 5) is the sort of movie people will see over and over, bringing three hankies with them each time. Gaga, among the world's most famous humans, brings fresh zeal to a role made increasingly famous by Janet Gaynor (1937), Judy Garland (1954) and Barbra Streisand (1976). As a rising pop star falling in love with an alcoholic rocker whose career is fading, she is indisputably and deservedly the year's Best Actress pacesetter, as likely to be nominated as Cooper is for acting and directing. In the technical fields ― key to dominating the Oscars ― Matthew Libatique should waltz into Best Cinematography for his inspired camerawork. "Star" has the added benefit of a soaring Gaga-heavy soundtrack that will be a major event on its own, making this a crossover affair capable of shining brightly enough to withstand the season's monthslong campaign slog.
"First Man" (opening Oct. 12) rockets into space with the help of proven Oscar darlings and a genre claiming plenty of box-office success stories ("The Martian," "Interstellar" and "Gravity," to name recent examples). Chazelle already has a Best Director accolade to his name for "La La Land," a movie that collected wins or nominations for several folks also involved with this intimate Armstrong biopic: Gosling, composer Justin Hurwitz, cinematographer Linus Sandgren, editor Tom Cross and costume designer Mary Zophres. "First Man" can't tout the same rah-rah sensation that made "La La Land" so endearing, but it is a character study with more than enough technical flourishes to appeal to the academy's below-the-line branches.
Of the three, "Widows" (opening Nov. 16) has the toughest bargain, if only because it can't boast the same familiarity as "A Star Is Born" or Neil Armstrong. But if Toronto's screenings were any indication, word of mouth will be fierce. Helmed by Steve McQueen, whose searing "12 Years a Slave" won Best Picture in 2014, it's a fist-pumping thrill ride about corruption, power and sexism, aided by a first-rate ensemble that includes Davis, Michelle Rodriguez, Cynthia Erivo, Elizabeth Debicki, Colin Farrell, Liam Neeson, Daniel Kaluuya (sure to be nominated for his menacing crime lord), Brian Tyree Henry, Carrie Coon, Jacki Weaver and Robert Duvall. McQueen and "Gone Girl" dignitary Gillian Flynn are shoo-ins for the script they co-wrote, which rocks and rolls at an impeccable clip. And 11-time nominee Hans Zimmer scored the film, extending the A-list footprint that will make "Widows" the golden goose it deserves to be.
"A Star Is Born," "Widows" and "First Man" are as likely to earn Best Picture nominations as they would have been to contend in whatever the "popular film" prize yielded, thereby nullifying the academy's cheap ploy to attract viewers who feel the Oscars are out of touch with mainstream taste after lower-grossing titles like "Moonlight," "Spotlight" and "The Hurt Locker" seized the big prize. 
This is the Best Picture contest we deserve: one that braids old-fashioned craftsmanship with soaring entertainment. (We haven't even discussed February's "Black Panther" here, which still looms large in the Oscar conversation, likely to become the first superhero flick to land a Best Picture nod.) 
A few movies with less obvious commercial appeal ― the aching Mexican drama "ROMA," the lovely biopic "Can You Ever Forgive Me?," Barry Jenkins' "Moonlight' follow-up "If Beale Street Could Talk," the delicious farce "The Favourite," the '60s-set buddy dramedy "Green Book" ― could storm through the race as the season swells. But for now, it looks like our leaders are three films that check off every box the academy wants. What could be more agreeable than that?
Source link