Sadiq Khan balloon takes flight in London | Politics
Category: Political Protests,Politics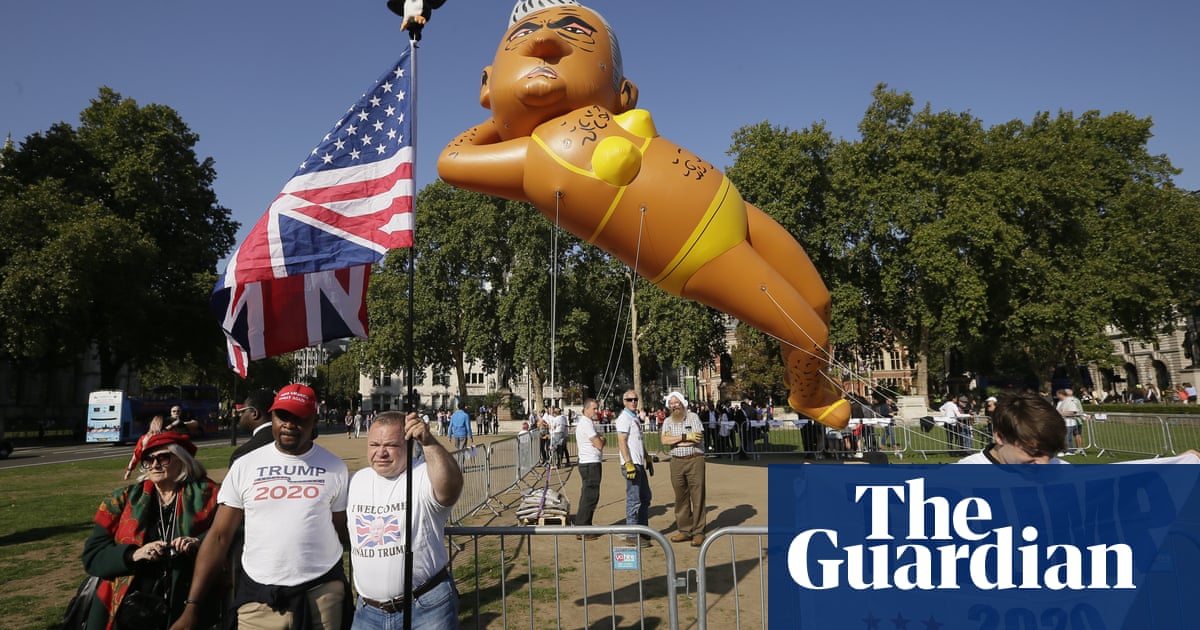 A giant balloon depicting London mayor Sadiq Khan scowling in a bikini has taken flight over Parliament Square in Westminster, in an attempt by campaigners to highlight the capital's rise in violent crime.
The nine-metre (29ft) inflatable is a response to the Donald Trump baby balloon that Khan permitted in July, with the campaign organiser Yanny Bruere describing himself as a free-speech advocate.
"In light of the 'Baby Trump' balloon being allowed to fly over London during his visit to the UK, let's get a 'Baby Khan' one and see if free speech applies to all and whether or not Mr Khan and the London assembly will also approve this," Bruere said, on the Crowdfunder page he set up to raise money for the blimp.
He continued: "Under Sadiq Khan, we have seen crime sky rocket to unprecedented levels. People in London don't feel safe and they aren't safe, [there have been] 81 murders this year alone!"
The campaign has raised more than £59,000 from nearly 3,500 supporters. The page says any excess money raised will be put towards campaigning to remove Khan from office and "for defending free speech which is constantly under attack".
The original "Baby Khan" idea expressed on the page was replaced in reality with a mature mayor wearing sunshine-yellow swimwear, to reference his vow to ban "body-shaming" adverts featuring bikini-clad models from the tube.
Khan himself seemed bemused by the balloon. "If people want to spend their Saturday looking at me in a yellow bikini they're welcome to do so. I don't really think yellow's my colour though," he said.
City Hall granted the protesters permission to fly the blimp and by Saturday morning nearly 9,000 people had expressed interest on Facebook in going to see it.
"I think it's very funny," said Gavin Leonard, a spectator from east London. "I always expected the crowd to be smaller than the Trump crowds – this is a bit of fun."
He added: "I think Sadiq Khan has been a terrible mayor for London. I've lived here for 25 years and the feeling of impending crime on the streets has never been worse."
Source link