New York progressives find silver lining in primary losses | US news
Category: Political Protests,Politics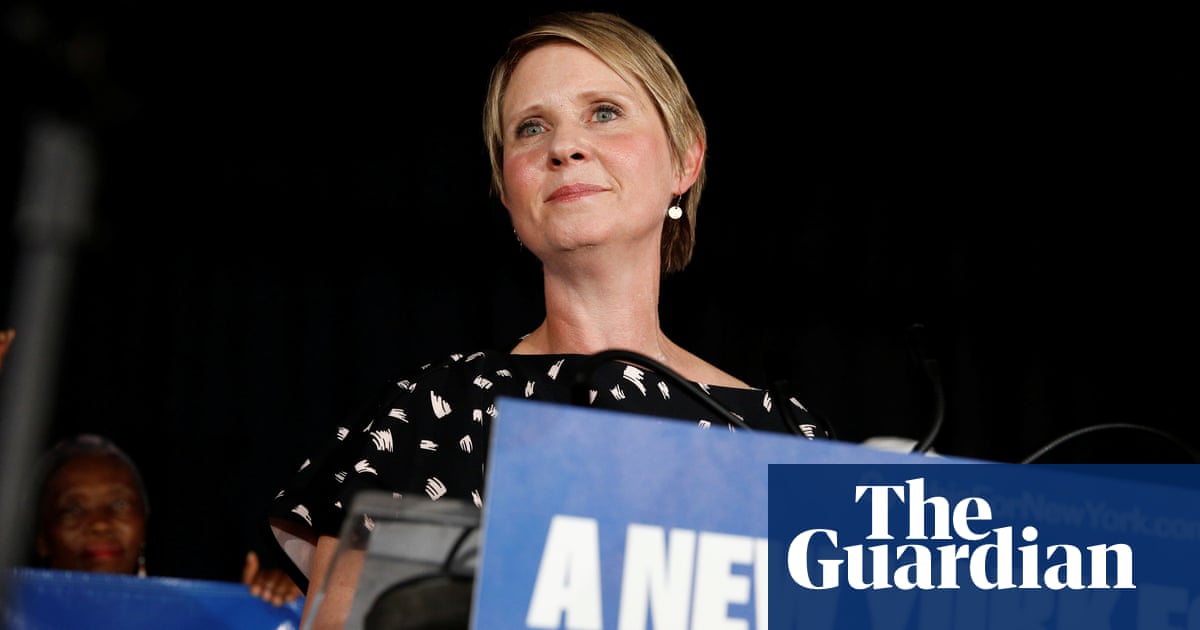 The Resistance Now is a weekly update on the people, action and ideas driving the protest movement in the US. If you're not already receiving it by email, subscribe.
A progressive silver lining in New York
At first glance, Thursday wasn't a good night for the progressive "insurgent wing" of the Democratic party in New York: their gubernatorial candidate, Cynthia Nixon, lost by a 30-point margin to incumbent Andrew Cuomo. Their other statewide candidates for lieutenant governor, Jumaane Williams, and attorney general, Zephyr Teachout, came up short, too.
But down the ballot, the primary results offered a significant silver lining: challengers crushed a group of state senate Democrats who for years had allied with the senate's Republicans, handing them control of the chamber in Albany, the state capital. Six of the eight members of the now-defunct group, known as the Independent Democratic Conference (IDC), went down in defeat.
The group's leader, Bronx senator Jeff Klein, lost despite spending more than $2m on his re-election race. H was brought down by Alessandra Biaggi, a 32-year-old former Hillary Clinton staffer.
New York City senators Tony Avella, Marisol Alcantara, Jose Peralta and Jesse Hamilton, and David Valesky upstate, were the other losers from that group.
The string of wins for their challengers is all the more remarkable when you consider that in New York state legislative races, incumbents almost never lose. Over the last decade, there has never been a year when more than three legislators lost.
At an election night party in Brooklyn organized by the liberal Working Families party, liberals disappointed by the governor's race quickly turned to touting the senate results as they sipped beer and nibbled Caribbean food.
"We wiped them off the map," party political director Bill Lipton told the Guardian, as he made the rounds making the case that the night's results weren't all bad. "We didn't checkmate Andrew Cuomo, but we completely remade the game around him."
Nixon, too, praised the "brilliant insurgent campaigns" even as she conceded to Cuomo in her own race.
"The blue wave is real, and it's not only coming for Republicans, it is coming for Democrats who act like them," she said in her concession speech.
To make the wins count, Democrats will have to flip one more senate seat in November to claim full control of the state legislature.
The IDC was a convoluted formulation for the start, allowing a select group of Democrats to trade their support for Republican leadership for more funds for their districts.
In part because it was so arcane, attacks on the group for years failed to penetrate with voters. That changed this year, as activist groups made the successful case that New Yorkers should reject politicians they labeled "Trump Democrats".
Jessica Ramos, 33, another first-time candidate, won by a healthy 10-point margin over Peralta in Queens. "The IDC better be dead," she told reporters at her victory party, according to the Queens Chronicle. "New Yorkers are pissed. They're tired of being lied to. They're tired of government not working for them. They're sick of it."
Record number of women running for governor
With the victory of Molly Kelly in the Democratic primary for governor in New Hampshire, a record 15 women have now won gubernatorial nominations this year.
There are currently only six women serving as governors.
The female nominees are a diverse group – Kelly, a former state senator, was considered the party establishment favorite and defeated an opponent who ran to her left. Stacey Abrams in Georgia could be become the country's first black female governor, and Christine Hallquist in Vermont would be first transgender woman to hold the job.
Look out for a special piece by the Guardian's David Smith next week on the gubernatorial race in Georgia.
Source link