Labour figures and family outraged by renewed claims Michael Foot was Soviet informant
Category: Political News,Politics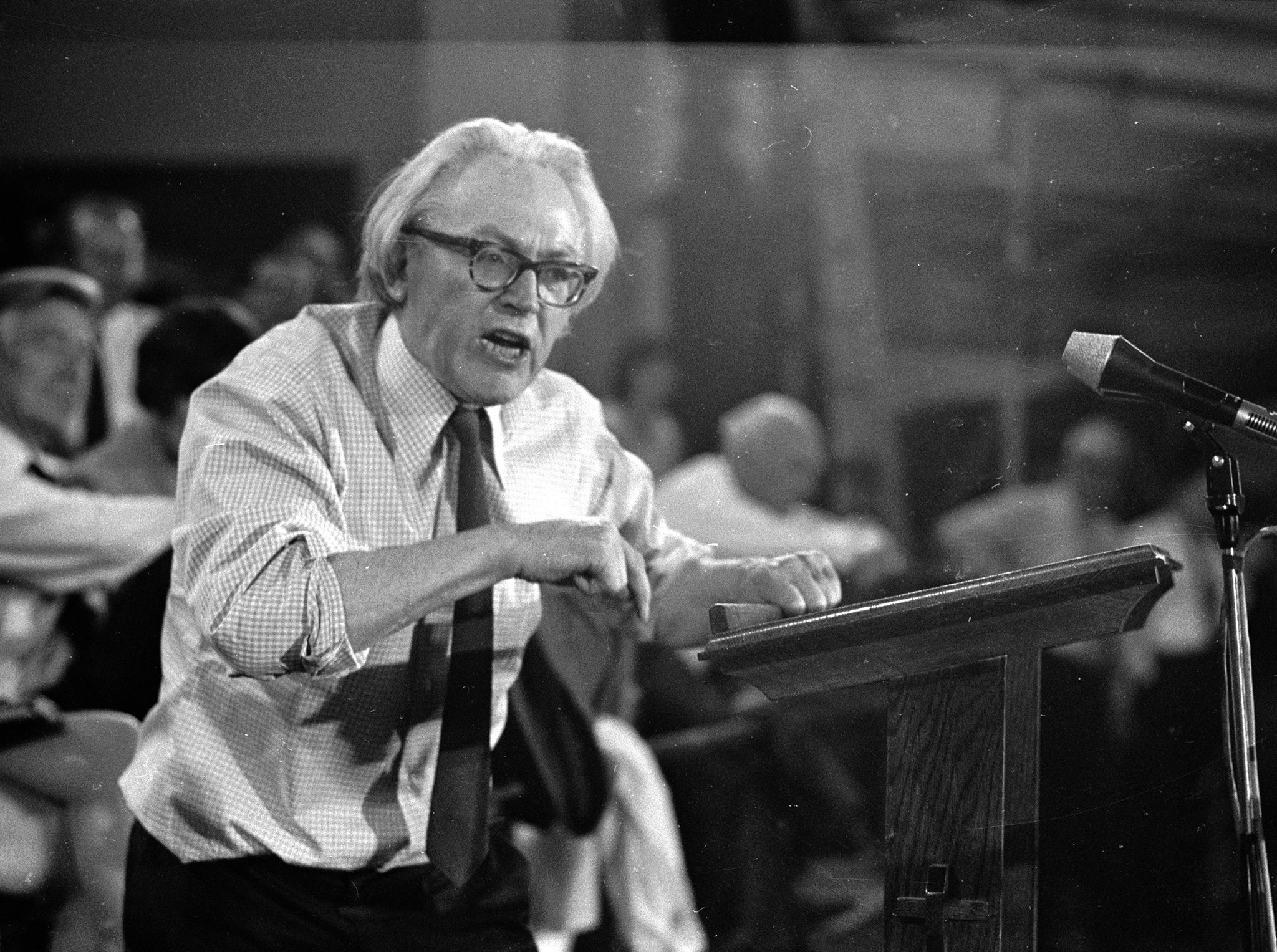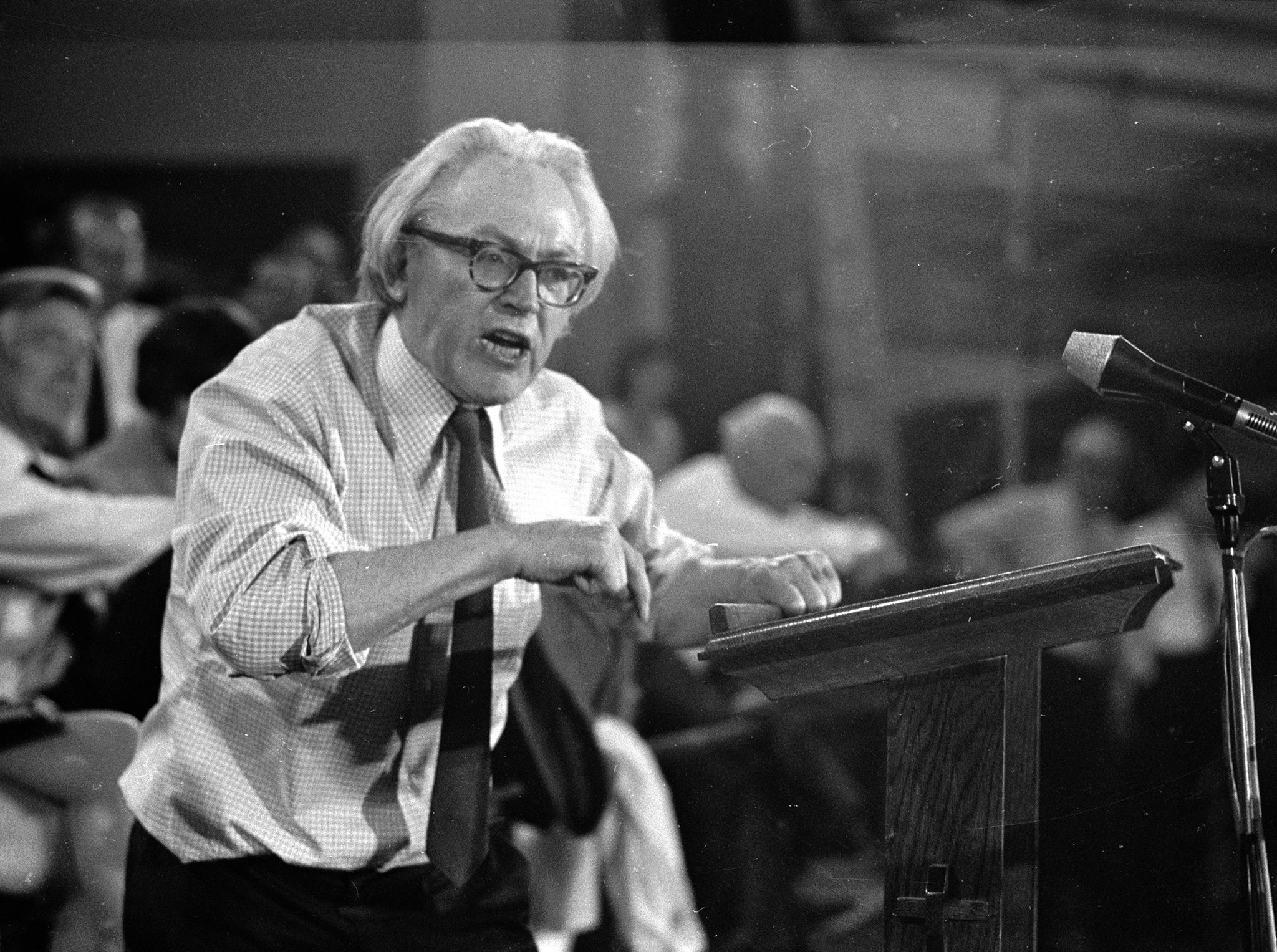 Senior Labour figures and the friends and family of the former party leader Michael Foot have dismissed renewed reports he was a paid Soviet informant.
Neil Kinnock, Jeremy Corbyn and John McDonnell are among those of who have condemned the claims – published in The Times on Saturday – that MI6 believed Foot passed information to Moscow.
The political giant, who died eight years ago, sued The Sunday Times when it published similar allegations in 1995.
A former editor of that newspaper is among those to dismiss the renewed claims.
"Michael Foot was not a Soviet sympathiser," tweeted Andrew Neil. "[And] he wasn't that interested in money."
The original allegations centre around the Soviet defector Oleg Gordievsky, who claimed Mr Foot had received clandestine payments from the KGB and had been classed by the organisation as an "agent".
The fresh report is based on the same story, which appears in a new book, 'The Spy and the Traitor', by journalist Ben Macintyre. It says MI6 agents have now corroborated Mr Gordievsky's claims.
But reacting to the allegation, Mr Kinnock, who succeeded Mr Foot as Labour leader, called them "filthy", adding his predecessor had been a "passionate and continual critic of the Soviet Union".
He said: "He would never have served their purposes. When these allegations were made against him in 1995 he sued and won substantial damages. He has been dead for eight years. Repeating such claims without any substantive additional proof is filthy."
Current leader Mr Corbyn tweeted: "Michael Foot loved this country. That's why he wanted to make it better for everyone. Smearing a dead man, who successfully defended himself when he was alive, is about as low as you can go."
Speaking to The Observer, Mr McDonnell also paid tribute to Mr Foot. He said he "was a good and honest socialist whose only desire was to serve our country".
He added: "Elements of the British media are sinking to new lows in debasing standards of journalism in this country. They used to be called the gutter press. Now they inhabit the sewers."
The former leader's great nephew, John Foot, also came to the defence of his great uncle, calling him "a lifelong anti-Stalinist" and said it was "ludicrous to claim he was a Soviet spy. Sued successfully for libel around this when he was alive. No evidence. Shameful and cowardly".
Mr Macintyre's book says MI6 agents had been told about Gordievsky's claims in the summer of 1982 and took them so seriously they were preparing to tell the queen should Mr Foot have won the next year's general election.
---

The Independent has launched its #FinalSay campaign to demand that voters are given a voice on the final Brexit deal.
Source link