Young voters want final say on Theresa May's Brexit deal, poll finds
Category: Political News,Politics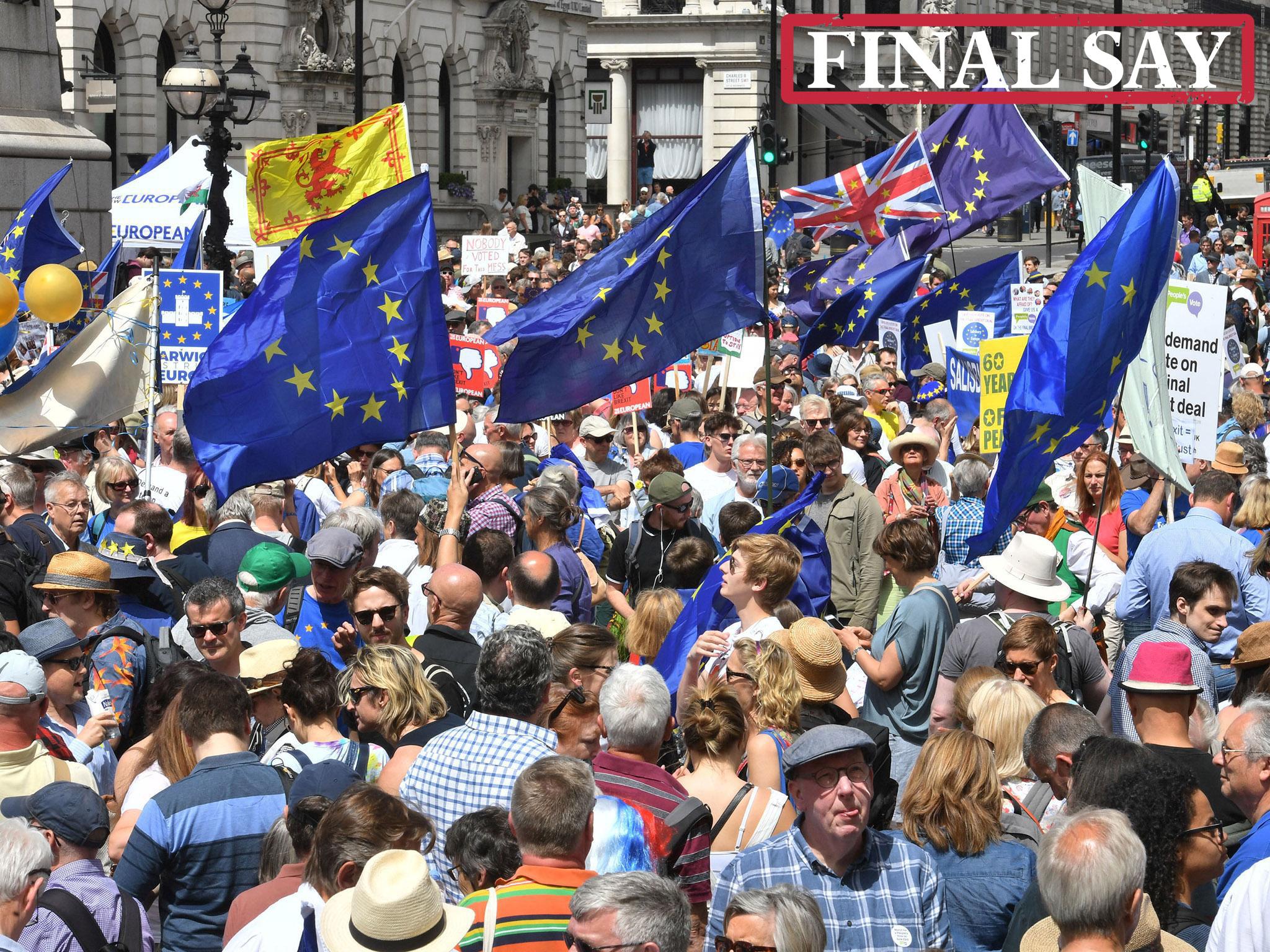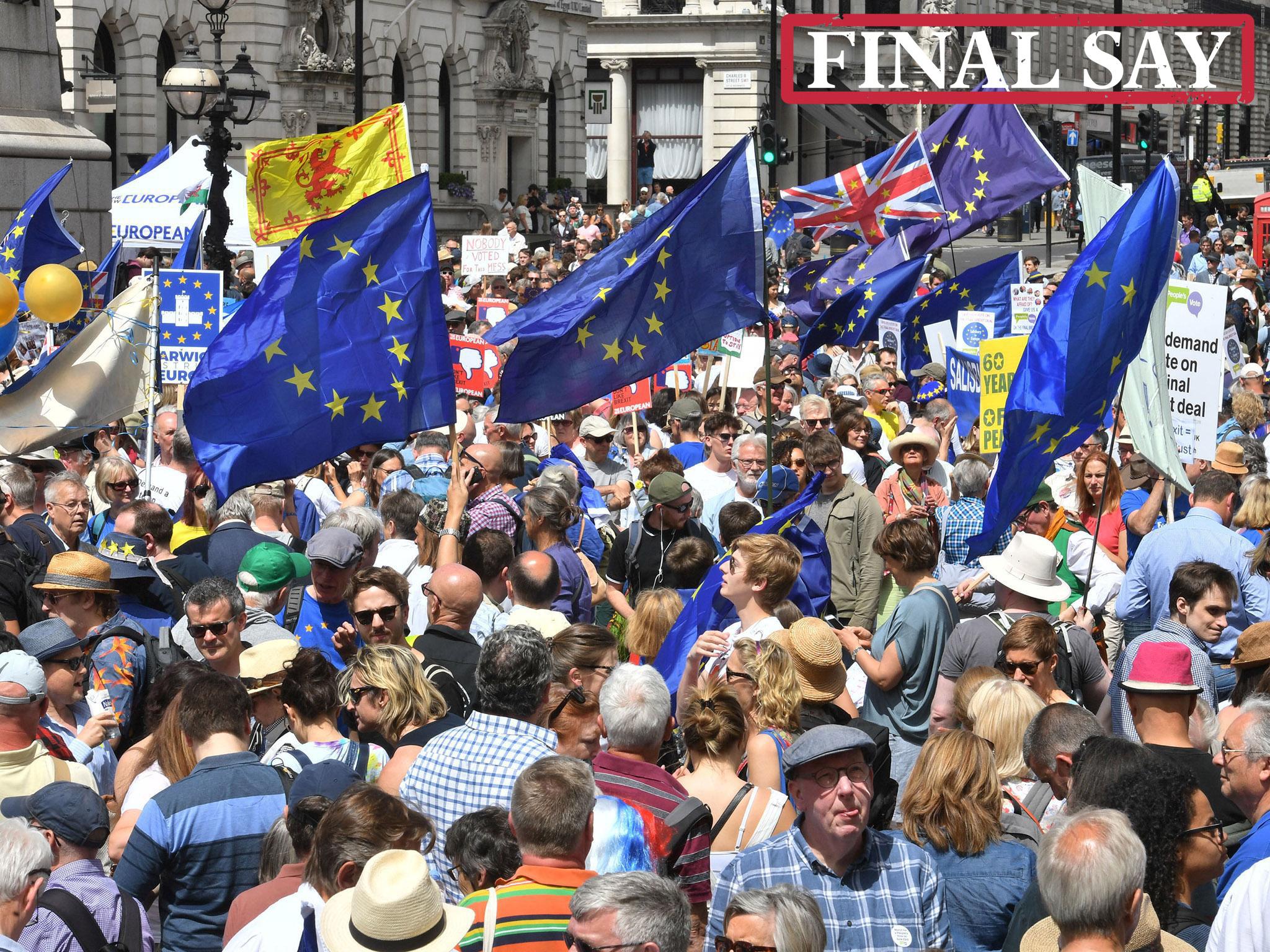 Young voters want a final say on the Brexit deal with the European Union, an exclusive poll for The Independent has found.
The new survey suggests support for a vote on the agreement eventually reached by Theresa May with negotiators in Brussels is strongest among 18- to 24-year-olds, with 55 per cent backing the idea.
It comes after an analysis of census data showed that more than 1.4m young people would be eligible to vote in a fresh referendum compared with the Brexit vote in 2016, raising questions about the potential impact of this new cohort.
The Independent's Final Say campaign – calling for a public vote on any deal reached – has so far received over 600,000 backers in a petition, with MPs from across the political divide throwing their weight behind it.
The survey of 1,481 people by BMG claims every group under the age of 55 also wants the chance to decide the terms of Britain's exit from the bloc – something the prime minister has categorically ruled out.
Overall, when asked about the possibility of a referendum should a Brexit deal be reached between Britain and the EU, 48 per cent said they would support a public vote while 24 per cent would be opposed and 11 per cent said they did not know.
The survey suggested that just one in seven voters (14 per cent) would back the prime minister's Chequers plan for Britain's withdrawal from the EU if given the chance at a referendum, while 27 per cent said they believed the UK should leave with no deal and 43 per cent would back remaining inside the bloc.
It also found that if Ms May fails to secure a deal that her ministers can agree to later this year, nearly half (49 per cent) of respondents believed she should be replaced as prime minister.
A majority – 52 per cent – said that if this scenario played out then a general election should be held with the Conservatives' new leader. Just under a third (28 per cent) said she should be replaced without a vote while 20 per cent said they did not know.
But respondents were divided on whether the 2016 referendum result gave the prime minister a mandate to leave the EU without a deal, with 34 per cent believing it did and 36 per cent suggesting it did not.
The new findings came as the People's Vote campaign held a 700-strong rally at Bristol's Colston Hall to demand a fresh referendum on the final Brexit deal. Attendees included Liberal Democrat leader Sir Vince Cable, senior Conservative MP Sarah Wollaston and Green MEP Molly Scott Cato.
Speaking at the event, Sir Vince said the "centre of gravity" is shifting towards a fresh vote, and rejected claims it would be undemocratic to pass the question of EU membership back to the electorate.
He also claimed at the event that it is possible for MPs to legislate for a referendum in a matter of weeks – despite the previous act of parliament for the 2016 plebiscite taking seven months to pass through its parliamentary stages.
Dismissing concerns that there is no time to push the an act of parliament through the Commons to enable a second vote from Brexiteer "fanatics", Sir Vince said: "They are wrong, if not deliberately misleading.
"If parliament could pass laws to nationalise banks during the financial crash in a matter of days, then we can secure the legislation to allow people their right to a final say within weeks."
BMG Research interviewed 1,481 GB adults online between 6-10 August 2018. BMG are members of the British Polling Council and abide by their rules
---

The Independent has launched its #FinalSay campaign to demand that voters are given a voice on the final Brexit deal.
Source link