Washington DC braces for white supremacist rally outside White House | World news
Category: Political Protests,Politics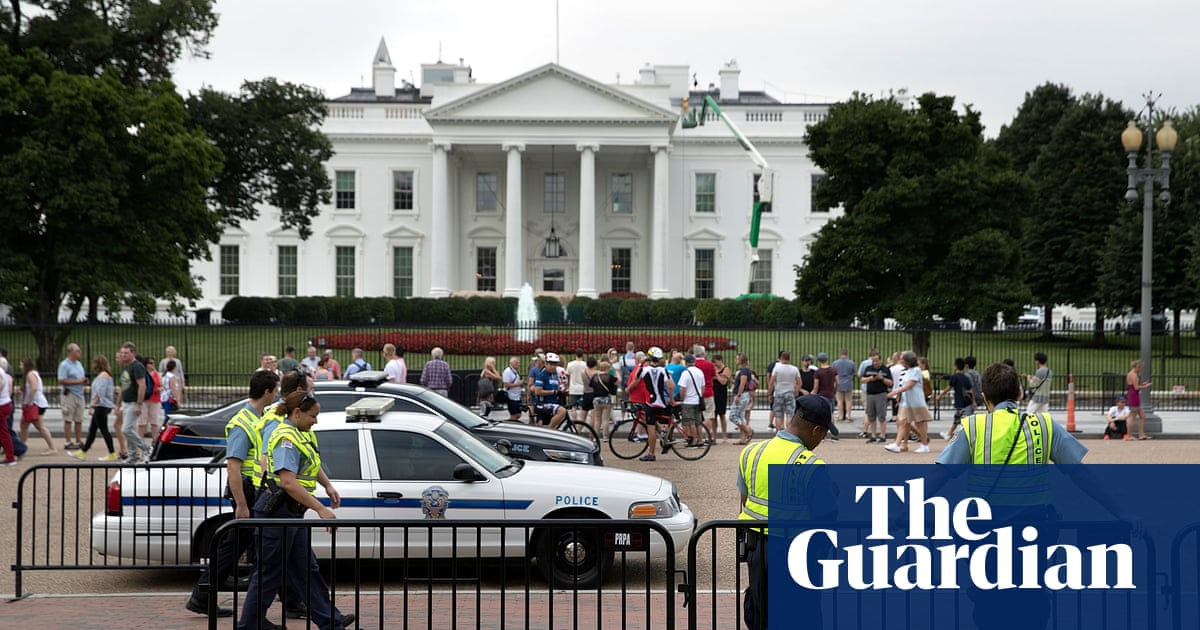 White supremacists are slated to hold a rally in front of the White House on Sunday evening to mark the first anniversary of the violent "Unite the Right" demonstration in Charlottesville, Virginia.
Thousands of people are expected to protest against white supremacy at multiple rallies across Washington DC. Dozens of advocacy groups have come together to coordinate the counter-protests, which will include a march to Lafayette Park, the location where the white supremacists have a permit to protest.
"It's a sad indictment of this country that we are even having to deal with organized white supremacists," Mike Stark, an organizer for the march to Lafayette Park, said in a statement.
Donald Trump sparked outrage last year by repeatedly condemning "both sides" for the violence last year in Charlottesville. This year, his official account tweeted a condemnation of "all types of racism and acts of violence".
A majority of Americans say that racial tensions have been on the rise over the past year, according to a CBS News poll. But there is a fierce debate over the best way to respond to emboldened white supremacy, with some Americans arguing fringe extremist groups should be ignored, and others saying they must be publicly confronted.
It is not clear how many people will show up for "Unite the Right 2," which bills itself as a "white civil rights" protest, but its official permit estimates the event will have 100 to 400 participants. The speakers listed on the permit include David Duke, a former Ku Klux Klan leader; the former town manager of Jackman, Maine, who was fired for endorsing the idea that races should "voluntarily separate;" and a Holocaust denier who recently tried to run for Congress in California.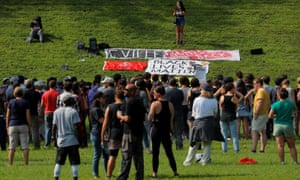 Jason Kessler, a white supremacist from Charlottesville who organized last year's Unite the Right rally, and has organized the Washington rally, said list of speakers on his official permit was not accurate. "I'm not sure what's going on," he said.
Kessler lost some of his extremist allies last year after he tweeted that the killing of a counter-protester at the rally was "payback time".
Before last year, when white supremacists staged violent clashes in Charlottesville, Virginia, a wealthy university town, many white Americans did not take the threat of neo-Nazi groups seriously. Then hundreds of young men were filmed marching across a university campus with flaming torches and shouting "Jews will not replace us!"
A 21-year-old white man from Ohio, who had been photographed demonstrating with the white supremacists, was charged with murder and multiple federal hate crimes after allegedly ramming a car into a crowd of counter-protesters a year ago.
The car attack, widely seen as an act of white supremacist terror, left many activists seriously injured and one 32-year-old woman dead. It followed other acts of violence, including the vicious beating of one black Charlottesville resident, and a Ku Klux Klan member firing a gun at another black Charlottesville resident.
A prominent neo-Nazi Internet troll labeled the "Unite the Right 2" rally in Washington DC a strategic blunder, and said it was no longer wise or safe for white supremacists to hold public rallies. These events were "further alienating" people from their cause, Andrew Anglin wrote on his neo-Nazi website. "Simply going to these events, we ARE responsible for violence, because we know there will be violence there."
"If you show up at this event, and you are identified, your life will be ruined," Anglin advised his followers. "You need to lay low."
White supremacists who marched and attacked counter-protesters in Charlottesville last year continue to be publicly identified. Many of the neo-Nazi, and other white supremacist groups that marched in Charlottesville last year have been weakened or fractured by infighting and by pressure from lawsuits and counter-protests.
The opposition protests against white supremacy in Washington on Sunday are slated to include demonstrations that range in their levels of intensity and combativeness. There will be a "Still Here, Still Strong" protest and march by a coalition of groups, including survivors of the Charlottesville car attack; a "Rise Up and Fight Back Counter-Protest," hosted by Black Lives Matter DC; and a Trans and Queer #ResistDance Against White Supremacy. There will also be anti-fascists organizing an "Alt-Right Not Welcome" action.
"We're here to let white supremacists, fascists, neo-nazis and their sympathizers know that DC has driven out these types of white supremacists before and we will do it again," Makia Green, an organizer for Black Lives Matter DC, said in a statement.
Source link